The 81st CMEF Spring carton held in Shanghai exhibition meeting on May 14-17, 2019. CMEF is the largest medical procurement trading stage in the medical industry, the best place of image publishing, and a professional information distribution center and professional technology exchange stage.

Many factories show the advanced products and technology,improve the industry development.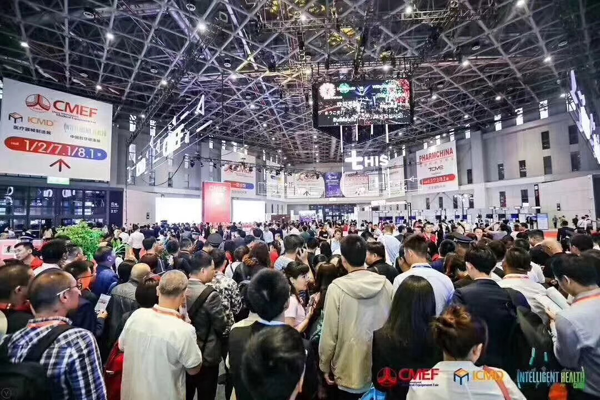 CMEF attracts more than 7,000 medical device companies from more than 30 countries and regions, more than 2,000 academic experts and more than 200,000 visitors about government procurement agencies, hospital buyers and distributors to exchange experience in more than 100 countries and regions.
"Beijing Greenland Medical Co., Ltd." take radiofrequency equipments and low temperature plasma unit, radiofrequency thermo-coagulation unit, endoscopy ablation surgery probe(lumber/cervical vertebrae) and various gynecologic electrodes, dermatologic electrodes from own RD products to join this exhibition.
Beijing Greenland Medical Co., Ltd. will continue to pay attention to the needs of domestic and foreign customers, constantly improve products and adhere to independent research and development, and provide a more comprehensive clinical solution. The products have attracted the attention and favor of domestic and foreign professionals in the exhibition,and made a positive evaluation.
During the exhibition,Greenland Medical's workers introduced own products to clients patiently and received a highly praise from customers.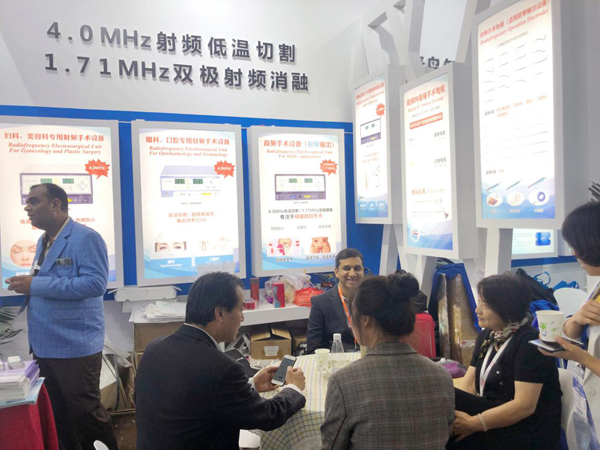 At this exhibition, Greenland Medical has been highly recognized and fully affirmed by domestic and foreign professionals. We are more confident to build a high-quality national brand in China and improve China's medical product innovation and development.After the meeting, the staff enjoyed dinner to celebrate the successful conclusion of CMEF.